How COVID-19 Fast-Tracked Contactless Biometric Cards
Covid-19
IoT devices
endpoint AI
smart cards
biometric
fingerprint
July 6, 2020 | Charlene Wan
Tweet
In the wake of the COVID-19 outbreak, the demand for contactless interactions and transactions has dramatically increased. No matter if you're at a supermarket, a restaurant, or a gas station, people are social distancing and avoiding contact. This need to limit face-to-face contact with others is quickly changing the way people pay for things.
Consumers are becoming more reliant on online retail channels, like Amazon®, to avoid crowded places and limit social interactions. However, shopping online is not always possible. For those who need to make their purchases in person, contactless payments are becoming the most hygienic and the most convenient option. Smart Payment Association recently published its annual report where they saw a 14 percent increase of contactless functionality for card shipment in 2019 compared to 2018. Even the WHO is encouraging contactless payment where possible.
Specifically, contactless payment solutions such as biometric payment cards are quickly gaining momentum in the mainstream consciousness. Biometric payment cards enable tap-to-pay and fingerprint verification, bypassing the need to manually interact with the point-of-sale (POS) machine. According to Juniper Research, the installed base of contactless-enabled POS devices will exceed 161 million by 2024.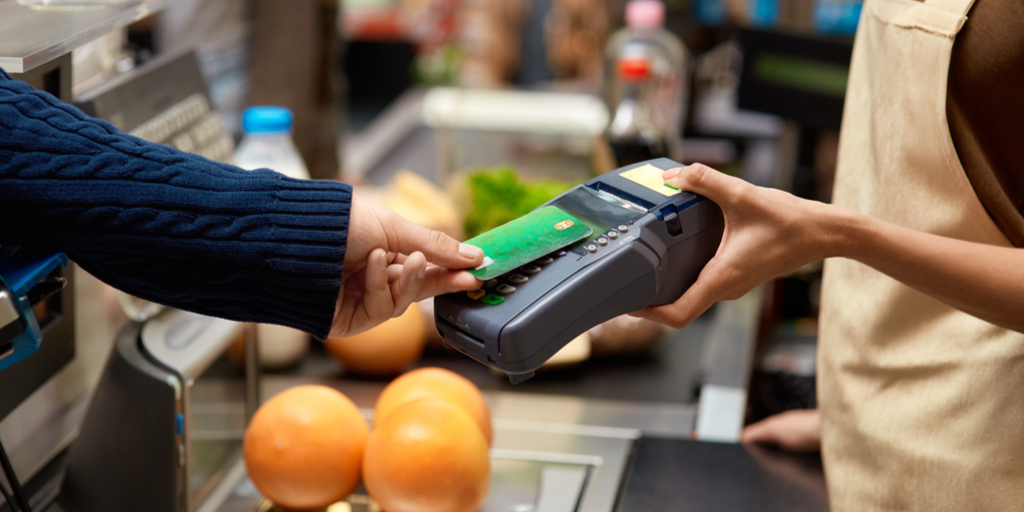 To that end, Ambiq has partnered with Fingerprints® to offer the best-in-class contactless biometric payment cards integrated with Fingerprints' T-shape sensor module and software platform, and powered by Ambiq Apollo2 Thin microcontroller (MCU). Built on Ambiq's patented Subthreshold Power Optimized Technology (SPOT™) platform, the Apollo2 Thin MCU is one of two new ultra-slim CSP packages recently introduced by Ambiq. As thin as 300 µm including the backside coating, which prevents light interference, the Apollo2 Thin MCU offers the perfect form factor for card-size products, such as payment cards, identification card, access card, etc. The combination of hardware (sensor and MCU) and software (biometric) created the winning formula that enabled the very first contactless biometric payment card to be certified by MasterCard® back in January.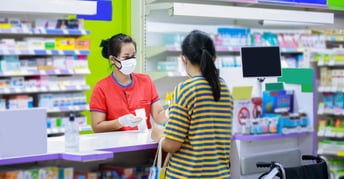 Not only does this make for a more convenient experience for consumers, but it also makes for a more hygienic transaction. The Apollo2 Thin MCU stores the cardholder's reference data in the card and quickly activates the fingerprint verification when the card is in use. The entire operation is run by drawing power from the POS machine's magnetic induction, and, with the lowest active power consumption, the transaction can happen at a farther distance than other solutions.
Simply put, contactless biometric solutions are primed to deliver a superior customer experience. Thanks to its industry-leading energy efficiency, Ambiq's Apollo2 Thin enables the contactless biometric card to run the fingerprint verification operations during the card's lifespan without any battery. By quickly verifying fingerprint image data stored on the card at a far distance, Apollo2 Thin improves customer experience and strengthens risk management.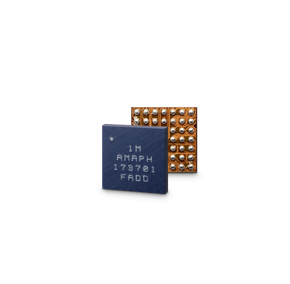 To deliver satisfying user experiences, contactless biometric cards must comply with the ISO standards for card dimensions for size, thickness, flexibility, and lifetime. The verification process has to be quick and seamless, and the distance between the card and the POS must also be considered as well.
Biometric payments cards leverage fingerprint matching for both ease of use and security. The user's fingerprint biometric is stored only on the card to protect the cardholder's data, and leveraging fingerprint matching for payment is the easiest and the most secure way because it fulfills both who you are (authentication) and what you have (identification).
Powered by Ambiq's Apollo2 Thin MCU, the contactless biometric payment card has reassured banks of the card's performance and reliability for commercialization. The Apollo2 delivers unprecedented compute power while meeting the stringent requirements of compact size and extreme low power with speed and precision. This enables MasterCard to go beyond the pilot phase and serve the general consumers with its commercial roll-outs in the second half of 2020.
The economic uncertainty brought on by the pandemic has shifted the spending habits of consumers. As consumers realize how biometric technologies can make their lives easier, the demand for tap-to-pay will increase. However, it remains to be seen if banks can quickly adopt contactless biometric cards.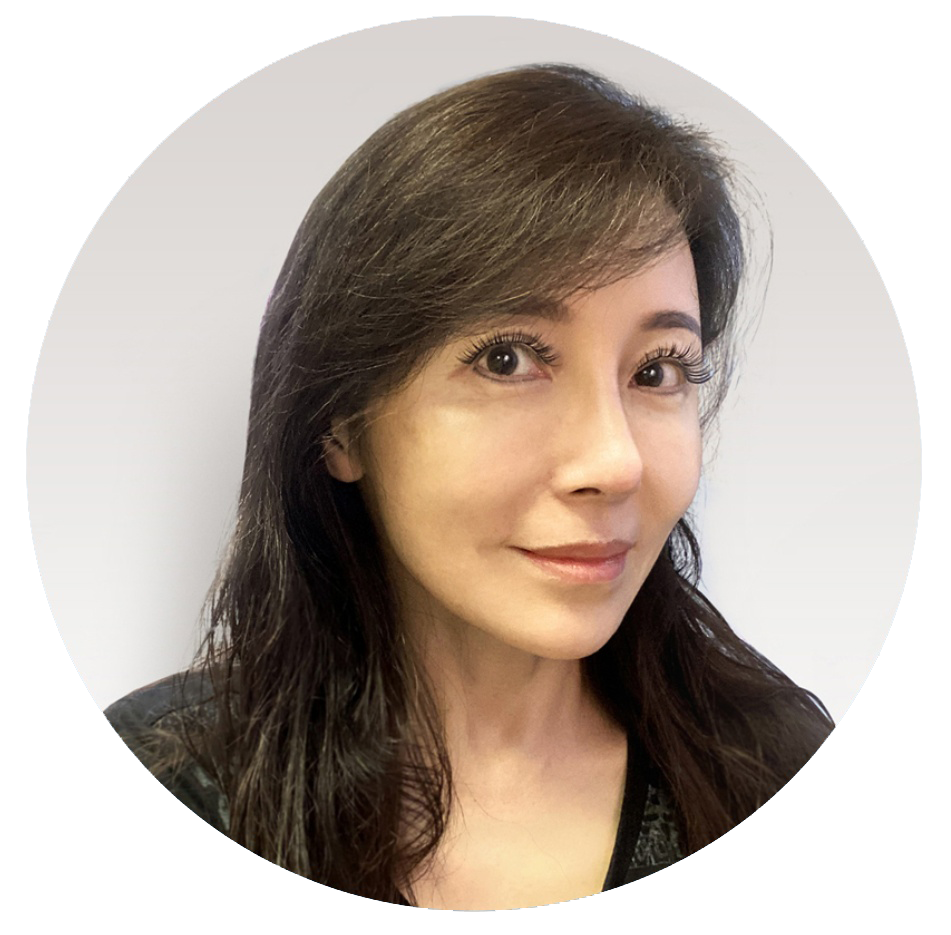 Experienced marketing and communications executive with a successful track record in the technology industry on a global scale. Skilled in branding, go-to-market strategy, media relations, executive communications, and social media.